How is the sound quality of the Wireless bluetooth speaker
14times 2021-07-08
Wireless bluetooth speaker is already a kind of audio equipment that everyone is very familiar with, and for some consumers who are new to Wireless bluetooth speaker, there will always be a little question, that is, the size of Wireless bluetooth speaker is so small, what is the sound quality? How? For beginners of Wireless bluetooth speaker, they have such a worry and show that they understand very well. In fact, after the rapid development of wireless bluetooth speakers in the past few years, this worry is completely redundant.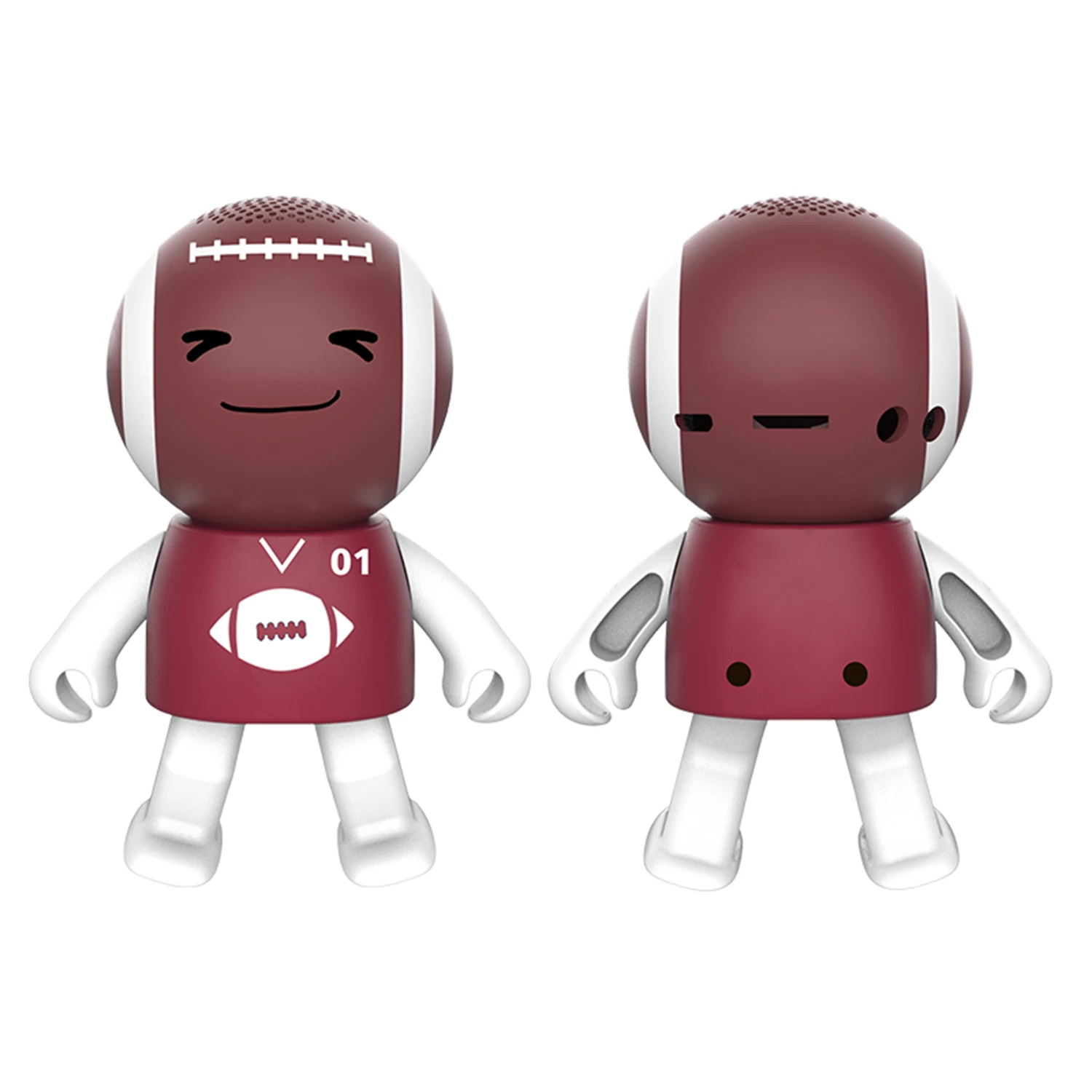 Wireless bluetooth speaker always uses high-quality source materials to solve and improve the problems:
1. High-quality speaker components, the sound is clear and beautiful, with a super balanced sense, full bass and high sound;
2. Built-in microphone, release your hands to answer calls anytime, anywhere;
3. Built-in lithium battery, supports multiple charging methods such as adapters and mobile power sources, and can listen for 4 hours when fully charged;
4. Bluetooth 5.0, the receiving distance can reach 10 meters, a good transmission distance must not limit its use;
Small body, full of cuteness, and a built-in proprietary technology speaker, which can burst out amazing 3W undistorted power, 5.0 Bluetooth, breakpoint memory, phone answering, 4 hours of playback and other functional applications. Friends, music loves to go with you!
Listening to music is our daily life. When we are in a good mood, music helps us. When we are in a bad mood, music changes our mood. Nowadays, the way people listen to songs is changing. Wireless bluetooth speakers are becoming more and more popular, and Wireless bluetooth speakers have already broken through the bottleneck of data transmission. Even lossless music can be transmitted smoothly through Bluetooth signals. It's loved by young people.