What's the Cube Bluetooth speaker?
10times 2023-08-22
The Cube Bluetooth speaker is an easy to control digital intelligent product design. At the top of the speaker, there is a magnetic ball that acts like a button and changes the volume of sound by rolling the ball. By pressing the ball down in 360 degrees without dead Angle, you can pause or play music, and press it long enough to turn on and off. The indicator light is cleverly hidden in the broadcast hole without being obtrusive.
Not only is the interface intuitive, anyone looking at it can understand how to use it, but it also provides tactile and visual pleasure when the user moves the magnetic ball to adjust the volume.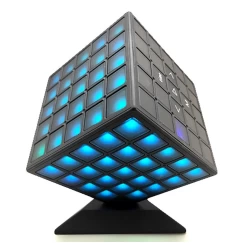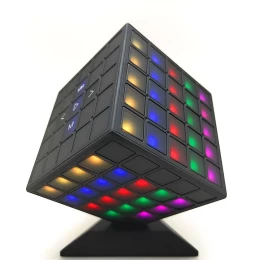 Cube LED Speaker with 360 degree full lights. Cube LED speaker with 360 degree full lights. It supports TF Card/AUX/Hands-free call/360 degree revolving full lights, in addition to the alarm function. This product has a long battery life and can work for up to 5 hours after 4 hours of charging. There is no need to worry about music interruption because the product is out of power. The complimentary accessories include USB charging cables, manuals and gift boxes, which are available in a variety of colors. The product size is 16*16*18CM, which is also a good choice for decoration at home.Small and delicate, it is also easy to carry out.
The ultimate experience at an affordable price.