Portable speakers with LED lights: will bring you a colorful life
14times 2022-09-21
Sound box is the tool of sound propaganda, and portable sound box, it is widely used; Larger in the public concert, car advertising, radio propaganda, propaganda car, concert (hall), song and dance drama play music and so on. Portable can be used for playing square dance music, can also be used for store promotion, weddings, celebrations, opening business, hawking (buying) or to enjoy music for yourself. More is the sound box with LED lights, will be in different places of different atmosphere, through different effects of light shadow, increase the sense of atmosphere.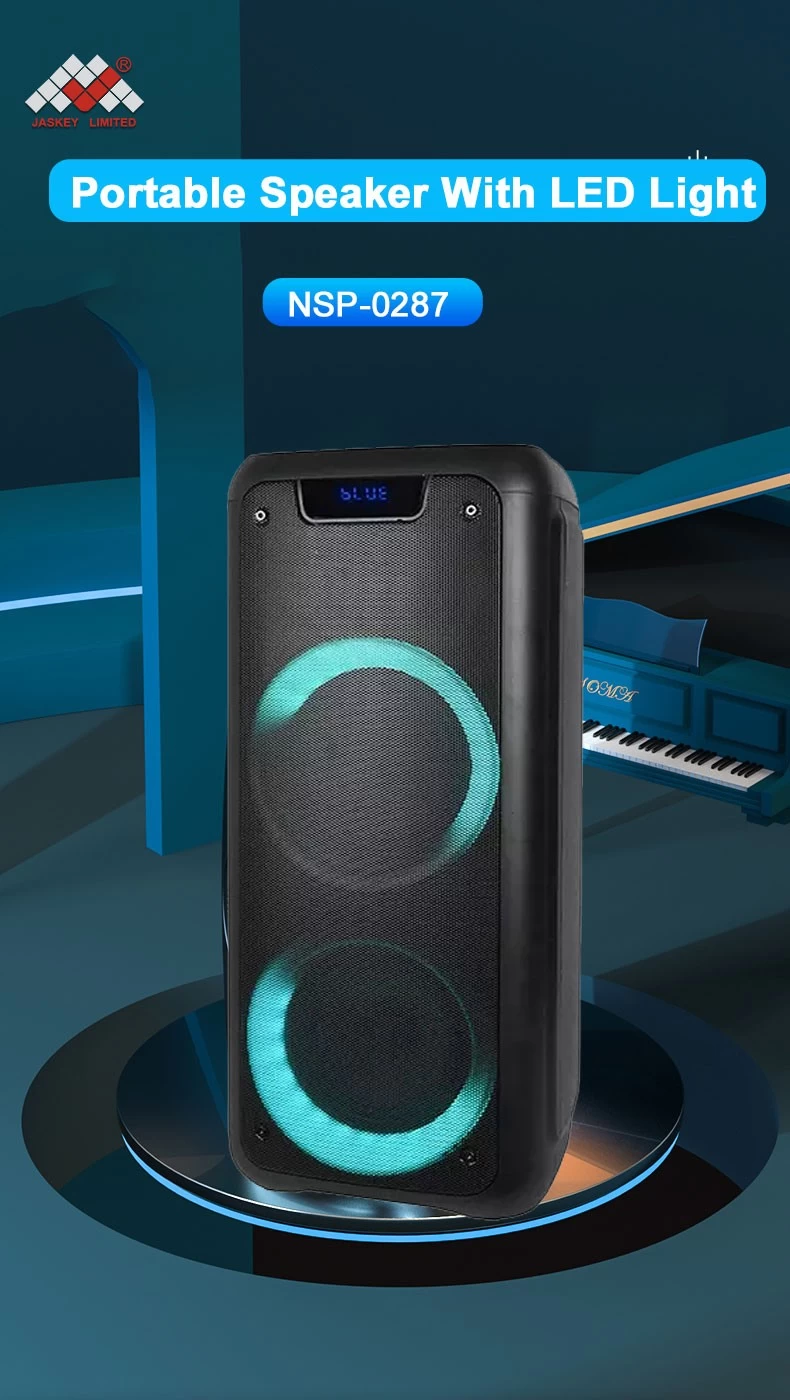 And our speaker with LED lights can be connected to a wireless microphone; Wireless microphones are much more convenient than wired microphones, and everyone is definitely inclined to use and carry wireless microphones. Especially after the wireless Bluetooth microphone comes out now, it brings more convenience, simple operation, convenient to carry, without too many conditions.
Light to see the horn we this product belongs to the big speaker speaker, push the same power of the speaker, as long as the speaker space can, the larger the better horn caliber. Loudspeaker caliber, resonance strength, bass effect is good, powerful shock, sound strong.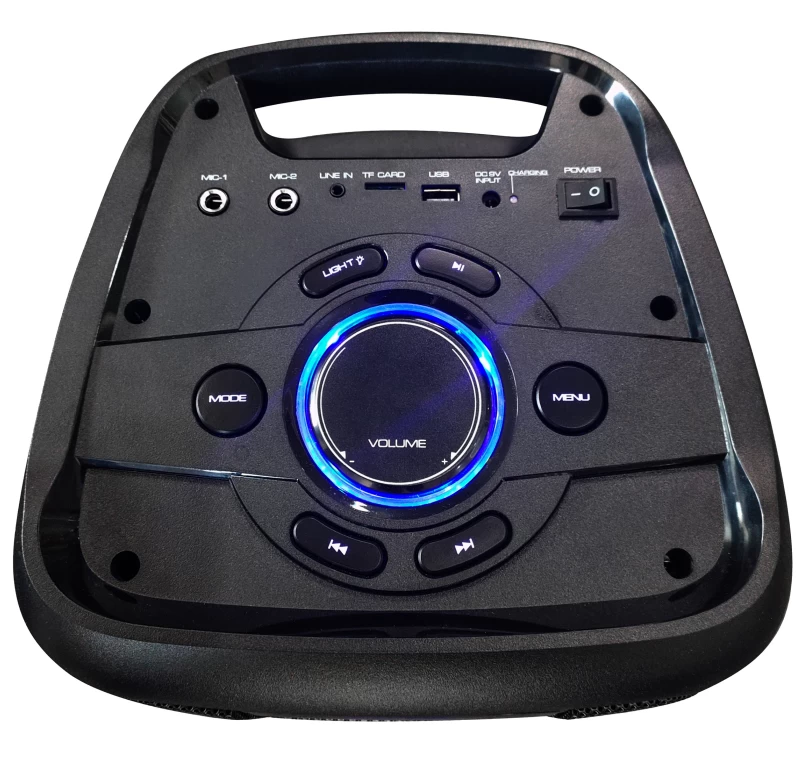 On the edge of the diaphragm with a circle around and connection, it is a kind of soft material to provide free suspension for diaphragm, there are many types of materials used, including natural rubber, synthetic rubber, PVC plastic, early some manufacturers use more coating cloth, they all waved or positive and negative half edge make smooth to achieve the specified degree dish, The woofer edge of the air cushion speaker must have a very high degree of flexibility in order to large scale activity. Generally, the breathable speaker needs a low degree of edge flexibility, which is the main reason to consider the use of that material.
The product size is 25x24.2x59.5cm, and the working time is up to 10 hours. It is the right speaker for going out and carrying. You can choose it.