Two best waterproof speakers recommended
16times 2021-07-27
If you are buying a Bluetooth speaker, it makes sense to buy a waterproof bluetooth speaker. The following are the best waterproof Bluetooth speakers on the market. Regardless of your budget, there is a waterproof Bluetooth speaker on this list for you to use.
1.NSP-0202|The best mid-range waterproof bluetooth speaker
Advantages: 360° sound
Excellent sound quality and volume
IP66 waterproof
Economical
The powerful bass sound effect can be played continuously for 5-6 hours, and it has won the title of the best waterproof Bluetooth speaker. This is a great choice for those who are looking for a waterproof Bluetooth Speaker with vigorous bass and long battery life.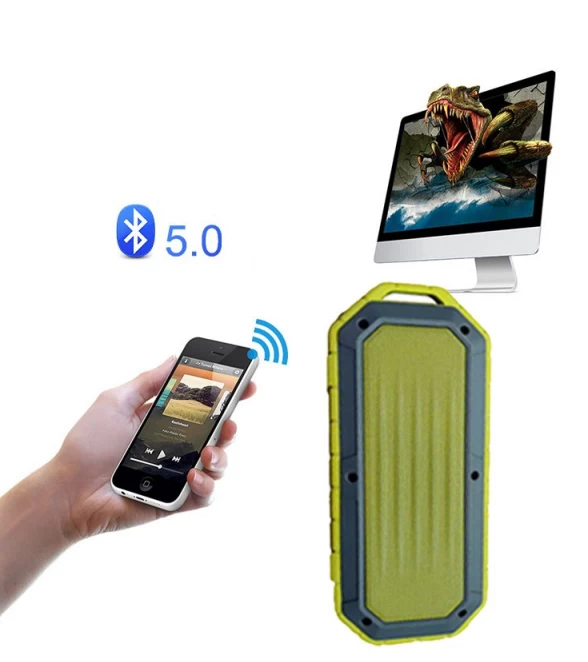 2.NSP-0227|Best waterproof bluetooth speaker with lights
Advantages: TWS function
Multi-color lighting
Excellent sound quality and design
It is one of the best waterproof Bluetooth Speaker with lights on the market today. The waterproof level reaches IPX6, which means it can last 2-3 minutes and withstand up to 3 meters of water Not only does the waterproof Bluetooth Speaker have LED lights and TWS functions, it can also be plugged into the ground, so you don't have to worry about where to put it when you have a picnic.
The excellent sound quality and cool design of waterproof Bluetooth Speaker will definitely make your friends jealous.The volume and sound quality are good for speakers of this size. Come and shop!