Which kind speaker is suitable for Christmas Gift
09times 2022-12-27
In a twinkling of an eye, Christmas is coming again! Christmas is an indispensable program in the world. There are various kinds of parties, such as family style, friend style and lover style. A good time for friendship, family and love gathering,wearing Christmas hats, singing Christmas songs and talking about everyone's Christmas wishes.
But in recent years, due to the epidemic, Christmas in the West does not seem to be as grand as it used to be. Many holiday customs have also been changed due to isolation and less social interaction. It seems that Christmas is no longer a must for many foreigners. Some people choose to use this time to travel and help people in need... Although this new way of celebrating the holiday has impacted the tradition of Christmas, the habit of giving gifts to each other has not changed. Here we recommend a dancing robot that is suitable for Christmas gifts.
We are the original design factory of dancing speaker,our dancing speaker have unique design and good sound quality and all of dancing speaker we already had patent in USA, Europe, China, Korea, and we did CE/ROHS/FCC/BQB/MSDS certificates already which can support you selling welling in the market for promotion.
Our Cube Dancing Speaker has 3 main function as :
- Bluetooth wireless connection
- TWS interconnection 
- Dancing Swing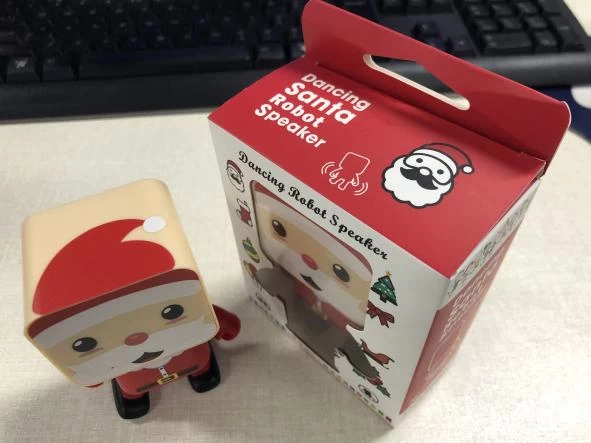 Please advise if you are interested in our Dancing Speaker and welcome to contact us for sample to do market presentation,thanks!