The elderly can easily play with the Induction Speaker
10times 2022-11-14
With the rapid development of mobile technology, smart phones, online payment, and various digital technology products are changing the way of life of modern people, but it is difficulty for the elderly to learn new things. Like listening to music with a bluetooth speaker can't be done by elderly people who are not very good at using mobile phones. They may call their children for help, but sometimes their child can't teach them by calling for a few hours. In order not to cause trouble to the children, the old man can only put down the phone hastily and worry alone.
Our recommend several induction speakers that you can listen to without connecting to the Bluetooth of your mobile phone. Such an easy-to-operate speaker is ideal as a gift for parents at home, allowing them to enjoy playing with their phones to the fullest.
The induction speaker adopts the audio signal induction module technology, no need for bluetooth, as long as the mobile phone is close to the speaker, the induction module automatically recognizes and obtains the audio signal of the mobile phone. The magnetic field is converted into electric current, and after amplification, electric current is converted into sound wave with a larger speaker, and the music can be played from the speaker in an instant. When the speaker is not needed, just lift the phone, and the audio connection between the phone and the speaker will be automatically disconnected.
The design of the induction speaker itself is also very simple, there are square and triangular models with the function of placing mobile phone holder. First of all, NSP-0014 induction speaker it's power supply for USB cable or AA battery. Simple operation and high cost performance are the selling points of this induction speaker.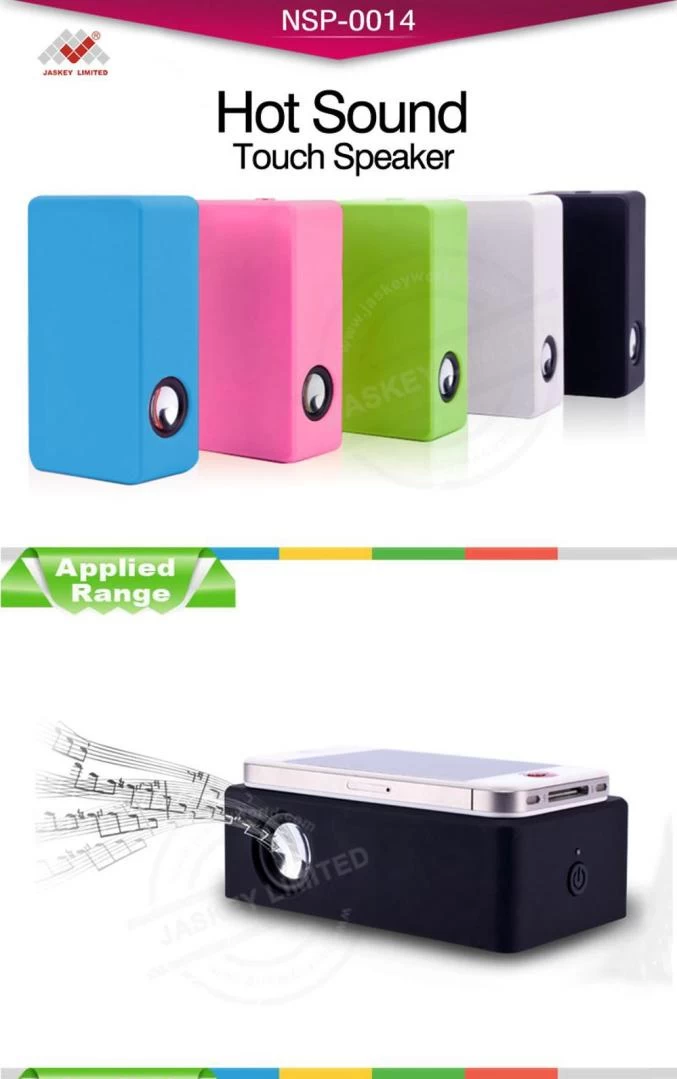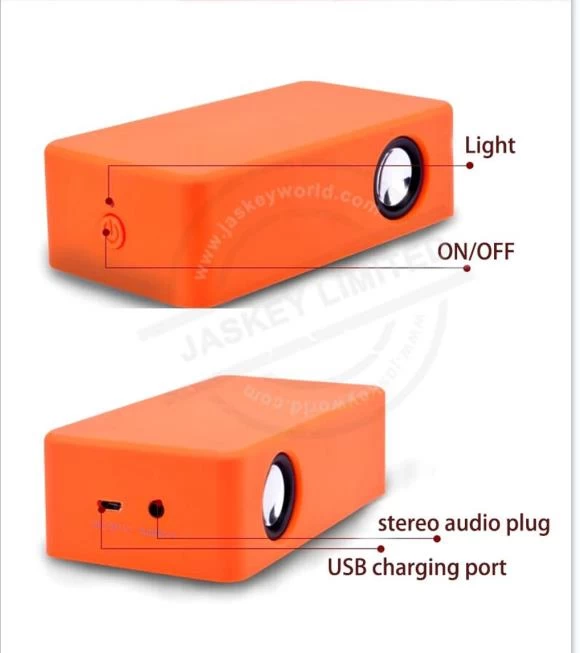 The NSP-0016 triangular induction speaker has built-in 300mAh lithium battery, which can continuously listen to music for 4 hours. Using the universal usb interface of mobile phones to charge, there is no need to prepare additional chargers when traveling, and it only takes 2 hours to fully charge. In addition to listening to music, there is also a mobile phone stand function, which can be used to watch movies and TikTok.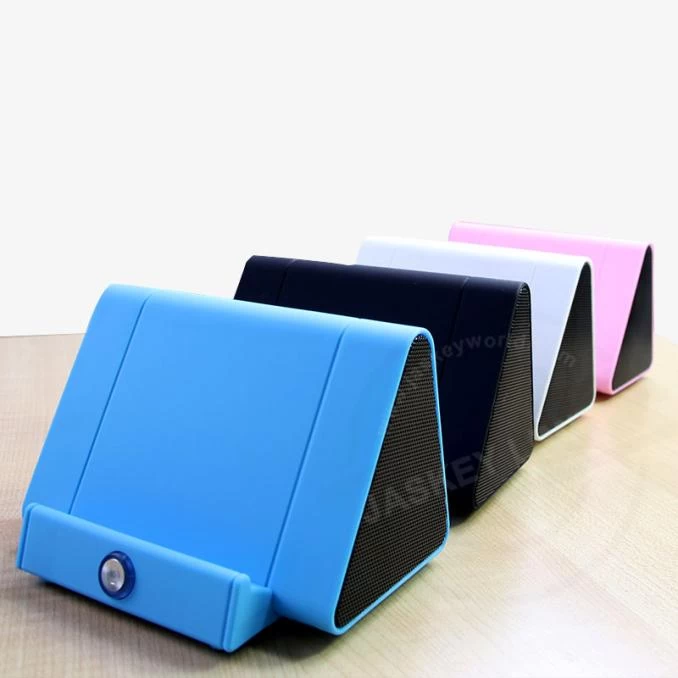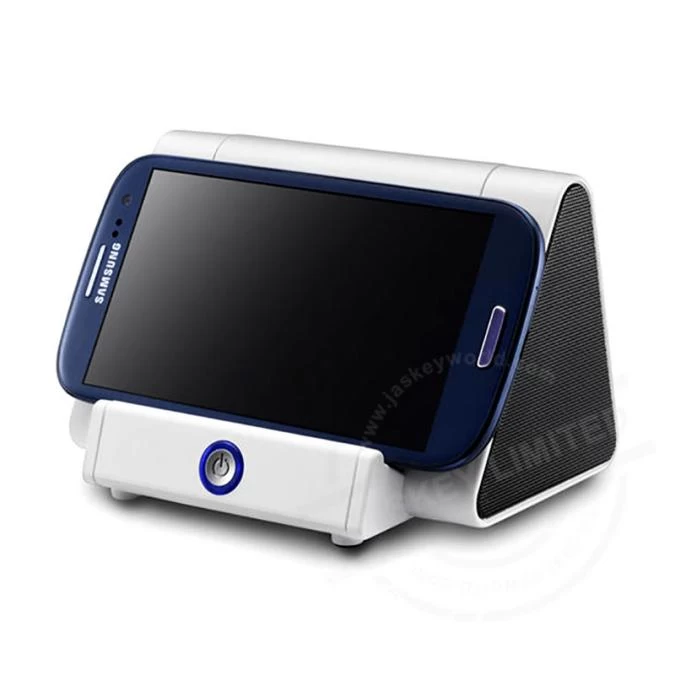 Such a simple-to-operate induction speaker is definitely the most thoughtful gift for parents at home! The mobile phone audio is played along with the playback, so that your life is always accompanied by music.