Solid color portable mini power bank
10times 2022-10-25
  Now the user's demand for mobile power supply is big, so the market is big. Therefore, the forms of power banks are more diversified to attract different user groups. For example, light and light as the card "emergency type", power voltage of the all-purpose type, and what solar energy, human power generation, anyway, is very rich.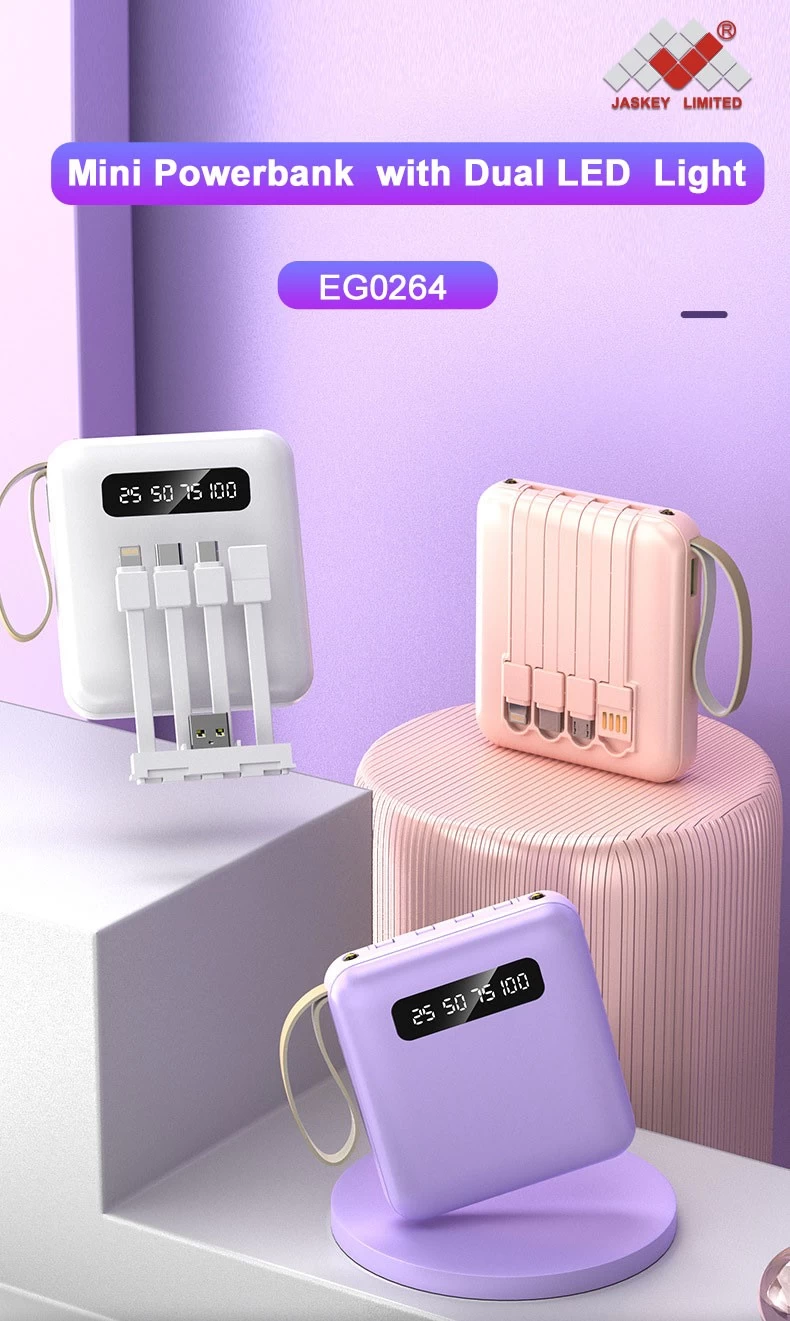 Take a look at this simple charger host. A rectangular cuboid with rounded corners, the surface of pure color engineering plastic material, fine workmanship. It's lighter in weight because it doesn't use a lot of metal, but it doesn't hurt in robustness because of the plastic body. The central frame of the charging bank is made of metal material, which can prevent damage in violent impact and provide maximum protection to the charging bank. All kinds of keys and interfaces of the charging bank are also realized on the metal central frame. One of the features of this power bank is that two LED lights have the same frame in the metal, through the power of the power bank itself, to provide lighting.
  Compact body, product size :8.9 * 7.9 * 2.7cm, with long rectangular display, used to display the current power, when the battery is closed, the display is also closed.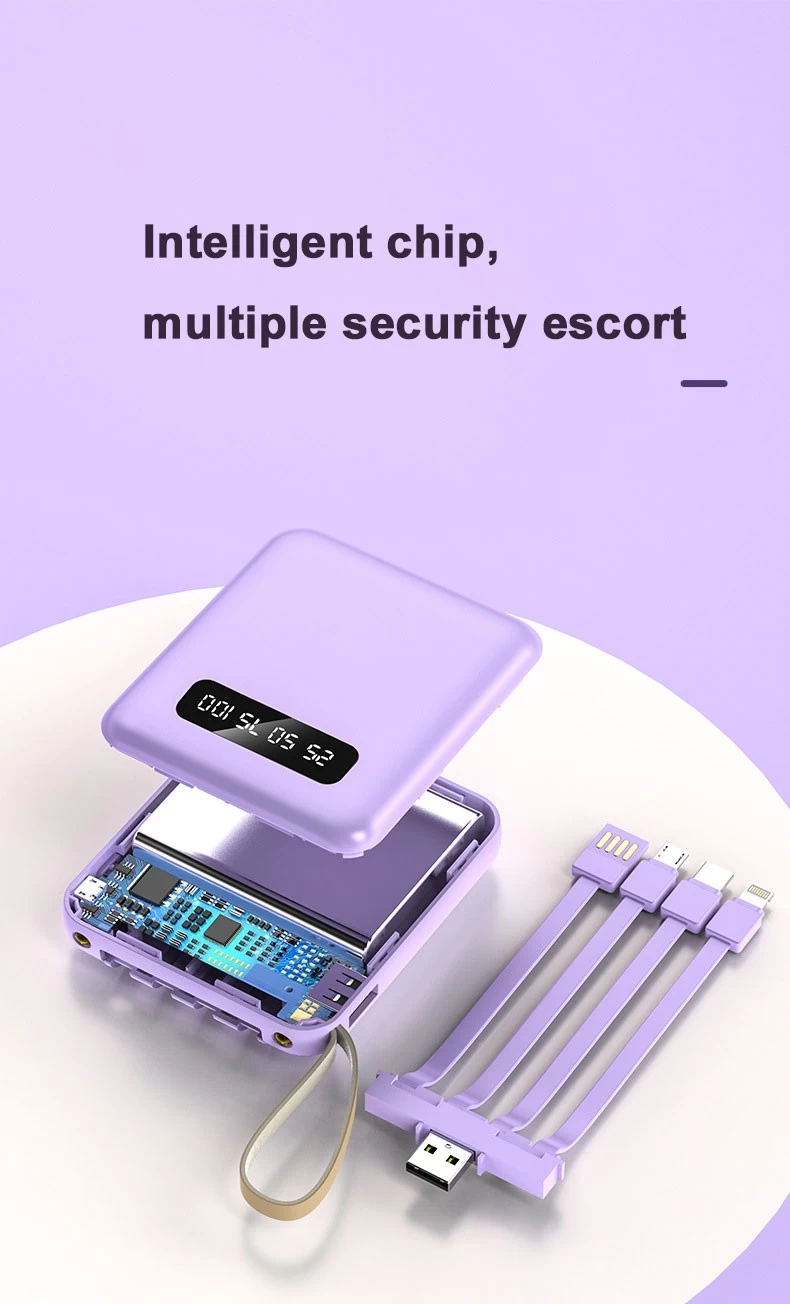 The MicroUSB interface is used to charge the battery. At the same time, the built-in wire supports the four types of interfaces we usually use: Type-C, Micro, USB and IPhone. Therefore, this charging bank can carry out two-way operation of input and output, which is convenient for users who use this kind of data line.
  Battery capacity of 10000 mah, fully support convenient use outside. The large capacity of 10,000mah is also enough for our daily use. I am quite satisfied with this charger.