Home
»
News
»
Company News
» Meaningful 2022 latest practical and good-looking bell bluetooth speaker
Meaningful 2022 latest practical and good-looking bell bluetooth speaker
11times 2022-08-16
The bell means missing, because the bell has the meaning of "I love you". It can listen to the heartbeat of the lover when worn on the body, and has the meaning that the heart has always been smart because of you. It is suitable as a token of love between lovers. It is mini portable speaker can also achieve the same effect; when the wind blows, the bell will think of it, this is the miss of a lover or a friend, and the loudest portable bluetooth speaker sound can convey feelings.
In ancient China, bells were believed to have the function of warding off evil spirits. In ancient China, Feng Shui Xiangshi and other superstitions used bells a lot.
Bell-shaped Christmas bells are commonly used decorations at Christmas. Christmas is a symbol of peace and tranquility. Santa Claus carries bells around the village to bring peace to people. Santa's elk are used to the sound of bells, so it is easy to extradite Santa Claus by hanging a bell at home so that he can receive gifts.

Our portable speakers have over-current protection. When the load of the portable speaker amplifier is too low but does not reach the short-circuit state, the short-circuit protection will not act at this time, but the output current will be very large, which exceeds the safe use value of the portable speaker amplifier. At this time, the overcurrent protection circuit will intervene. The usual practice is to control the input voltage and output current so that the power amplifier always works within a safe range.
Good-looking and practical mini bell speaker, beautiful in appearance like a Christmas bell, built-in battery is easy to carry when going out, and supports Bluetooth + hands-free calling, version V5.0, supports a range of 10M speakers.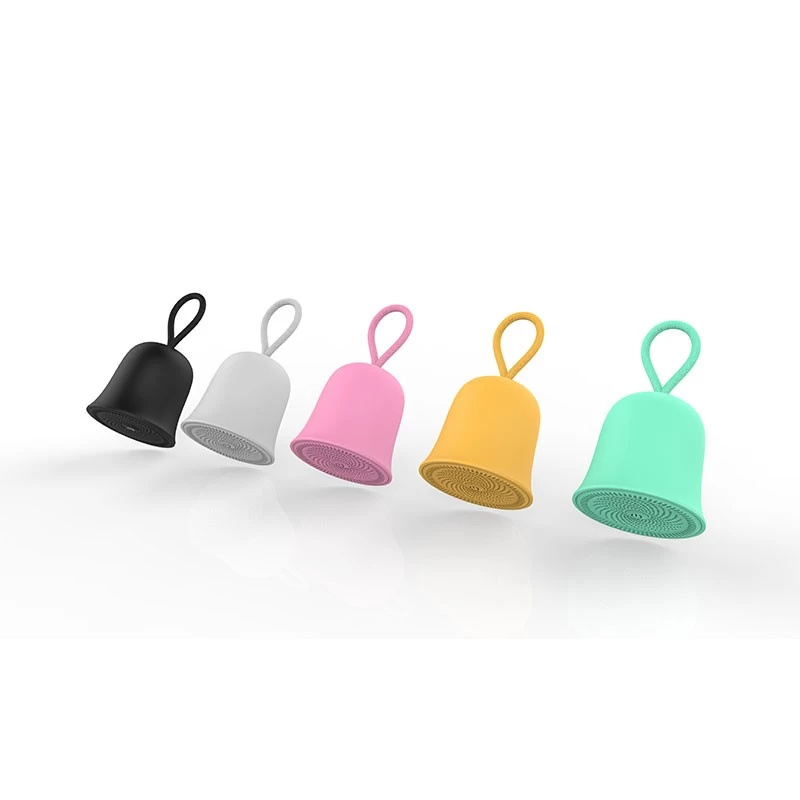 Jaskey Limited is a design,development, manufacture company over 13 years experience and we specialize in trendy fashion audio electronics products with added value to consumer electronic market.
We have a strong experienced in customized audio products with R & D team, Product Design  , the main products include portable speaker, Bluetooth speaker, Bluetooth headphone, furniture speaker,and other audio electronic products. Our products is comply with electronics products testing standard of  CE,ROSH, FCC ,BQB etc.
Our company already did factory audit of Sedex 4P, BSCI, ISO9001 with professional quality control system.  Our main business market is Europe, U.S.A, Asia , South American etc.