Face-changing Robot Bluetooth Speaker animal series
12times 2023-11-10
Our company is China Customized  face-changing animals speaker manufacturer.In this era full of creativity and surprises, people's demand for audio products has become more and more diversified, not only satisfied with the functionality of the product, but also the pursuit of product personalization and artistic sense. And today, we want to introduce you is a set of face change, animal elements, LED light effect, TWS function, hands-free call and other features in one Bluetooth speaker - face Change Bluetooth audio animal series.

This speaker uses the latest Bluetooth 5.1 version, which guarantees a stable connection and high-quality music transfer experience. And the built-in rechargeable battery, but also make it become your portable music companion, only 2 hours of charging, you can make it work 3-5 hours, so that you enjoy the music at the same time, but also can experience convenient use experience.
In addition, this stereo also integrates TWS function, which allows you to enjoy more powerful stereo effects, so that the music is more beautiful and more shocking. In the appearance design, the use of cute animal elements and face changing design, not only can meet your needs for sound function, but also let your life add a beautiful and interesting.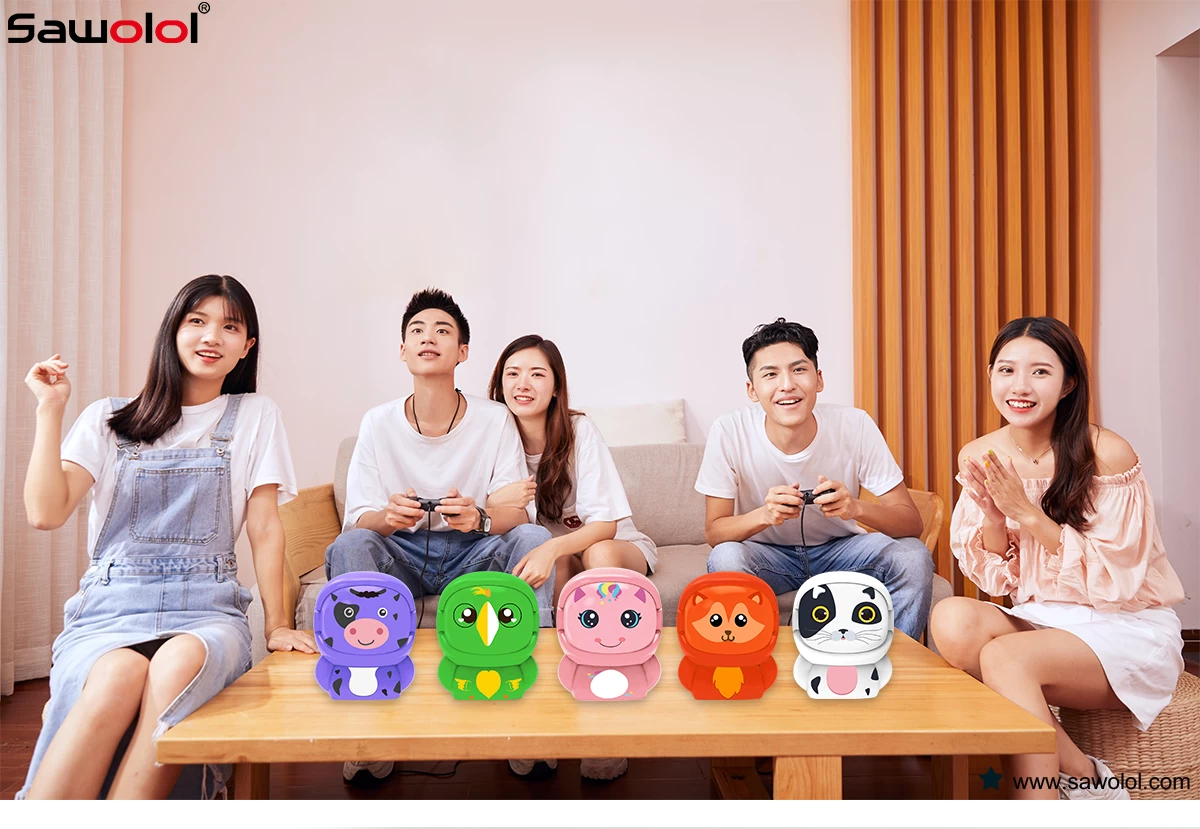 The most surprising thing is that this speaker is also equipped with LED light effect, with the rhythm of the music, the light will follow the change, giving you an immersive audio-visual feast, so that music and beauty walk together.
We are China  speaker can release pressure exporter.To sum up, the Face-changing Bluetooth Speaker animal series is not only a feature rich audio products, but also a collection of artistic sense, personalized and practical life art. It will become an integral part of your life, adding more color and fun to your life.