Why Outdoor Bluetooth Speakers Are Perfect For The Backyard Or Garden
11times 2022-11-25
Looking for a rugged, durable, and great-sounding outdoor Bluetooth speaker for your garden, backyard, or patio? Some nice-looking Bluetooth rock speakers could be the perfect solution for your needs. Our article will present to you Outdoor Bluetooth Rock Speaker .
There are a few reasons why outdoor Bluetooth rock speakers are great for your backyard or garden? For starters, there's the design.these can blend into any outdoor environment. Furthermore, there's the durability and ruggedness. Bluetooth rock speakers are made with outdoor conditions in mind and are perfectly capable of withstanding all kinds of weather conditions – rain showers, snow, extreme temperature changes, etc. The speakers are often shock-proof, too. 

This specific type of speaker also features Bluetooth connectivity, which is a very convenient way of playing music – it's much easier than connecting the speakers to your audio source or a stereo amp located inside your home. In some cases, Bluetooth rock speakers also have internal rechargeable batteries so they don't have to be plugged in all the time, so you don't have to charge the batteries at all. 
As you can see, there are many reasons why you should buy an outdoor Bluetooth rock speaker. You just need to find the right one for your needs. And we are here to help you. 
The speakers are IPX4 certified. An IPX4 rating means they're splash-proof, not completely waterproof.The built-in battery has a capacity of 1,800mAh. At moderate volume, it will provide up to 4 hours of playback time, and charging time varies by method—it takes 2 hours to fully charge the battery via a micro-USB cable.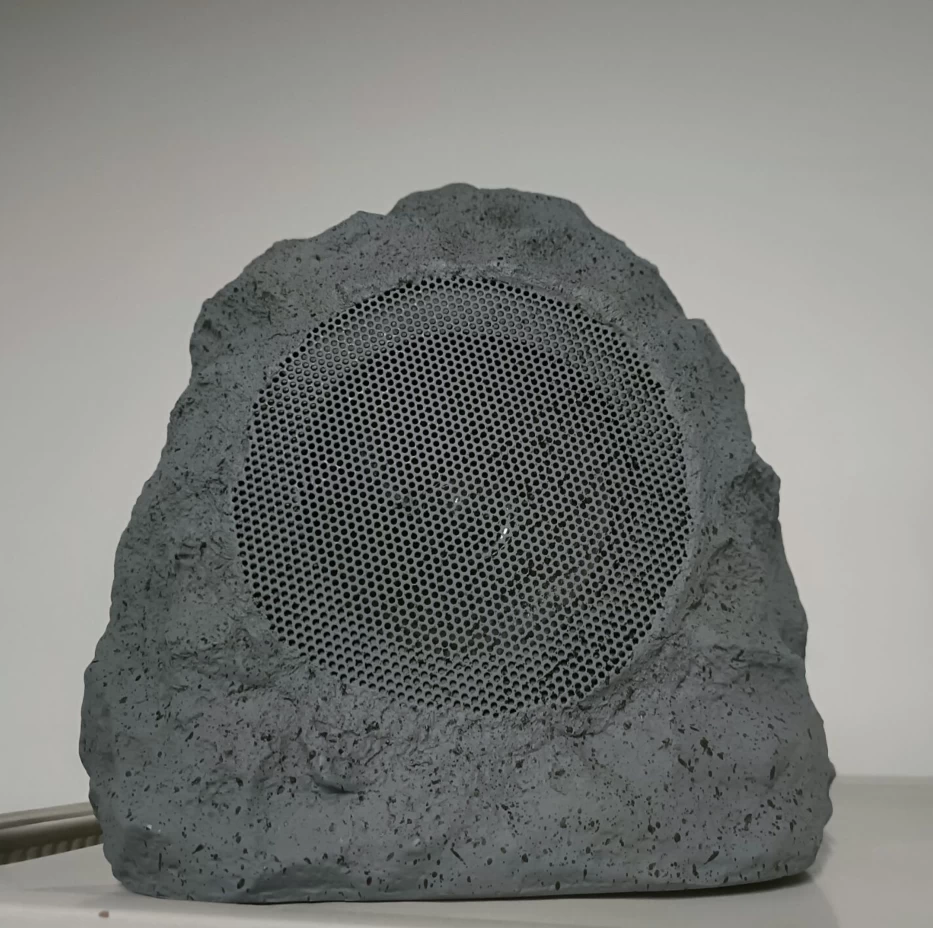 If you like this Bluetooth rock speakers , don't hesitate buy it to decorate your garden, backyard, or patio and enoy the music!