Unique fruit avocado LED dance speaker, have you seen it?
16times 2023-09-07
Fruit Avocado LED Dance speaker is an innovative product made of ABS plastic and silicone. Its top is equipped with 7 different colors of LED lights, which can bring dazzling lighting effects to users. In addition, it also supports hands-free calling, allowing users to easily answer calls.
This speaker not only looks unique, but also has excellent performance. First of all, its battery life is very long, only one hour of charging, can work for up to 4 hours. This means users can enjoy their music without having to worry about running out of battery. Secondly, due to its small size, only 15.10 x7.05x5.70 cm, it is very easy to carry. Whether you are traveling or using at home, you can via wireless Bluetooth connect it enjoy high-quality music anytime,anywhere.
The material selection of this speaker is also outstanding. ABS plastic is a material with excellent mechanical properties and wear resistance, which can effectively protect the electronic components inside the speaker. The use of silicone makes the speaker more soft, has a certain anti-seismic performance, and can effectively reduce the collision and friction of the speaker during the movement.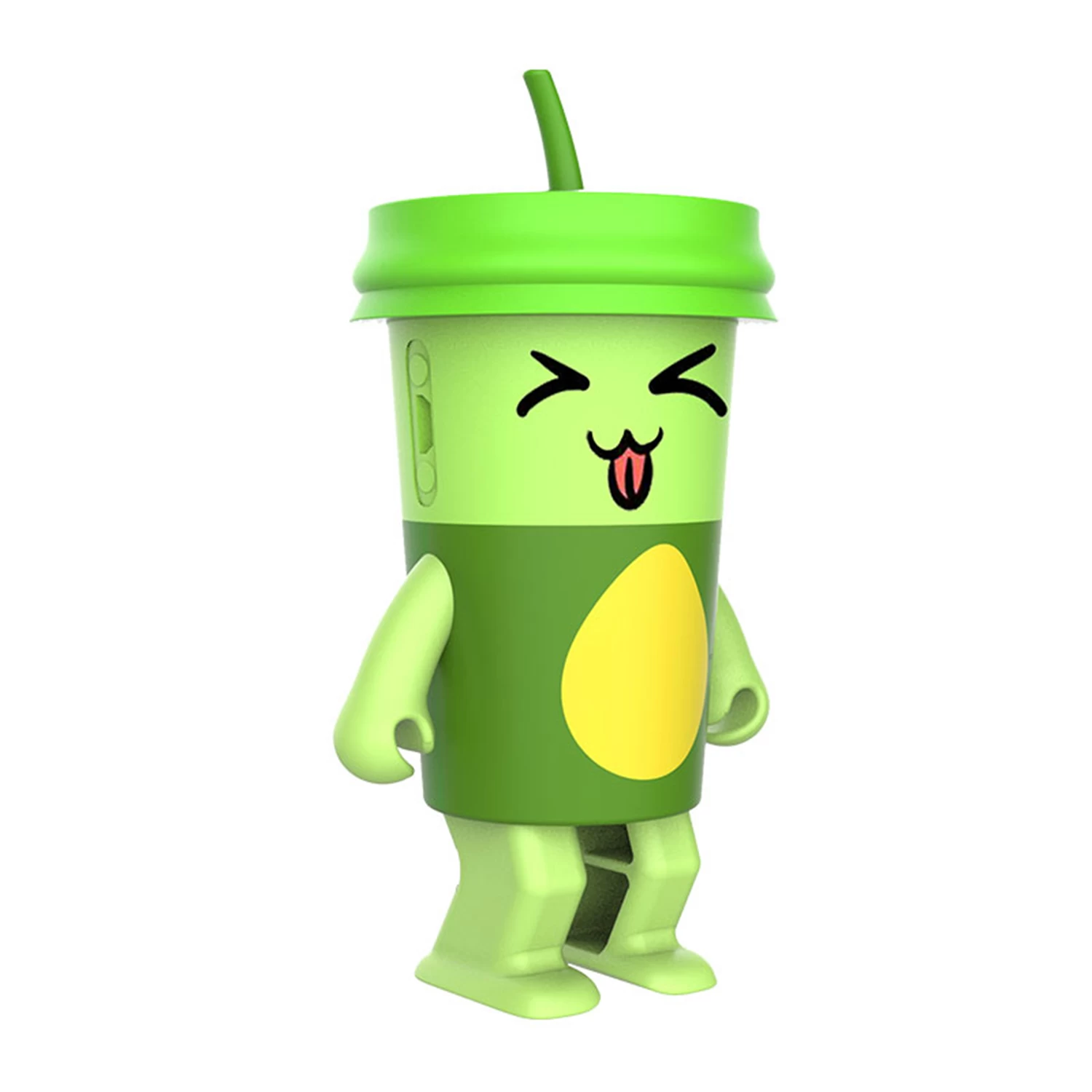 Fruit avocado LED Dance Bluetooth Speakers are also available in a variety of colors. Users can choose their favorite colors according to their preferences to match the music rhythm and create a different atmosphere. This is not only a speaker, but also a dance sound integrated with music. Its hands and feet can move to the music.
In short, the fruit avocado LED dance speaker with its unique design, excellent performance and portable characteristics, has become the first choice of fashion people and music lovers. Whether you are showing your dancing talent at a party or enjoying the beauty of music at home, it can bring you a new experience. Let's light up every corner of life with music and dance!