The musical extravaganza that lights up Christmas
09times 2023-09-28
Christmas is just around the corner, and the annual carnival season is about to begin again. In this time of joy and blessing, we always want to find a unique and unique way to celebrate this holiday. The Face-changing Santa Claus Bluetooth speaker will become the ideal choice for you to decorate your home and light up the music festival.
Let's talk about the design of this Bluetooth speaker. It uses the image of Santa Claus, and through the clever face change design, the expression of Santa Claus is vividly displayed on the speaker. This unique design not only makes people laugh, but also adds a touch of interest and highlights to your room. Whether it is placed on the desk, bedside table, or in the corner of the living room, it can become part of your home decoration, bringing you a warm and cheerful atmosphere.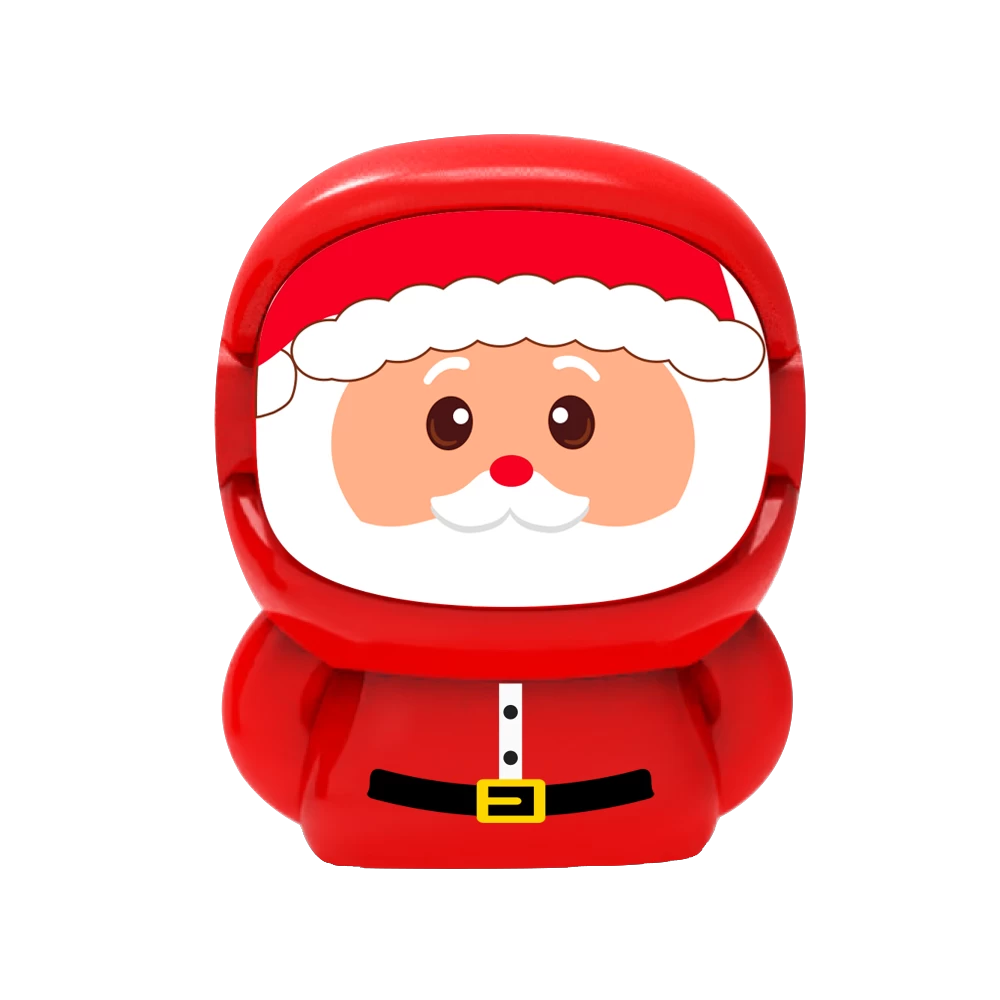 Let's see how it performs as a music player. This Bluetooth speaker supports hands-free calling, so you can easily talk to friends and enjoy free communication without holding the phone. Moreover, its Bluetooth version 5.1 connection is stable and fast, allowing you to enjoy music in a wireless connected world. Whether it is your favorite classic songs or the latest popular songs, just press the button and the music will be played from this small mini speaker, filling the whole space and letting you immerse in the wonderful music.
Overall, the Face Changing Santa Claus Bluetooth speaker is more than just an ordinary music player, it is more like a unique landscape, music and decoration perfectly combined. Whether it is Christmas or weekday, it can bring you endless joy and surprise. Let's use this small and unique speaker to inject a unique charm into life!