Have you seen such cute dancing robot speakers?
15times 2022-07-13
Whether you're looking for an innovation, take-anywhere speaker for the beach or a multi-room sound system, here is one of the best wireless bluetooth speakers in my opinion :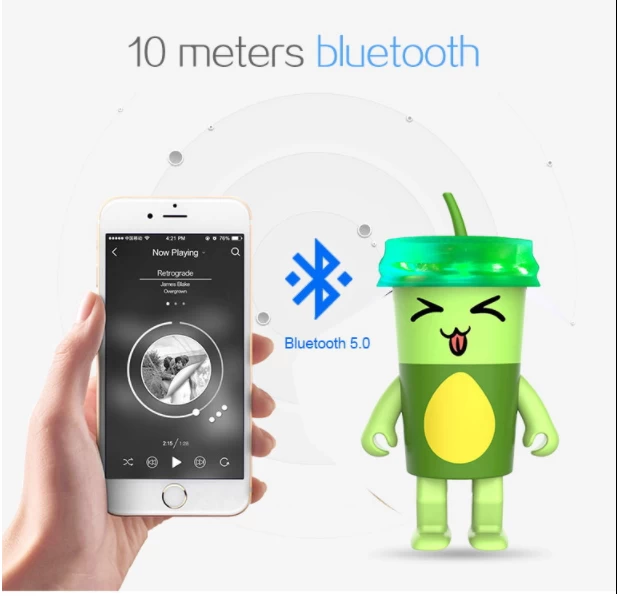 Fruit Dancing Speaker-Wireless bluetooth speakers
Nowadays, young people have become the mainstream of buying. This cup shape speaker (wireless bluetooth speakers) with unique and innovation design, multimedia speaker system. Can meet the needs of young people.
Wireless bluetooth speakers with bluetooth technology and up to 4 hours of music without interruptions thanks to its rechargeable lithium battery. 3W real power and built-in microphone to talk comfortably with the hands-free function.
Easily connect your bluetooth devices and play your favourite music wirelessly from any smartphone, tablet or laptop.
Thanks to its built-in microphone, this wireless bluetooth speakers incorporates hands-free function. When you receive a call, the music stops so you can talk with your family or friends while doing other things.
In addition to the bluetooth connectivity, this wireless bluetooth speakers has input connections and an audio output to provide versatility to your player and extend its usability.