Cube Dancing Speaker makes you enjoy high quality and relax yourself
10times 2023-09-18
Cube Dancing Speaker, which not only allows you to listen to music, but also allows you to see the spectacular scene of dogs dancing! Imagine that when you turn on the stereo and put on your favorite music, your dog immediately stands up and moves his hands and legs along with the music. You can feel the rhythm of the music and enjoy the wonderful performance of the dog at the same time.
This stereo not only supports TF card, convenient for you to play your favorite music at any time, but also can be placed at home or office. Imagine when you put light music on in your house and your dog immediately starts dancing, moving to the rhythm of the music as if it were giving you a mini concert. And when you put relaxing music in the office, the dog will also bring you a joy, so that you can relieve stress after work.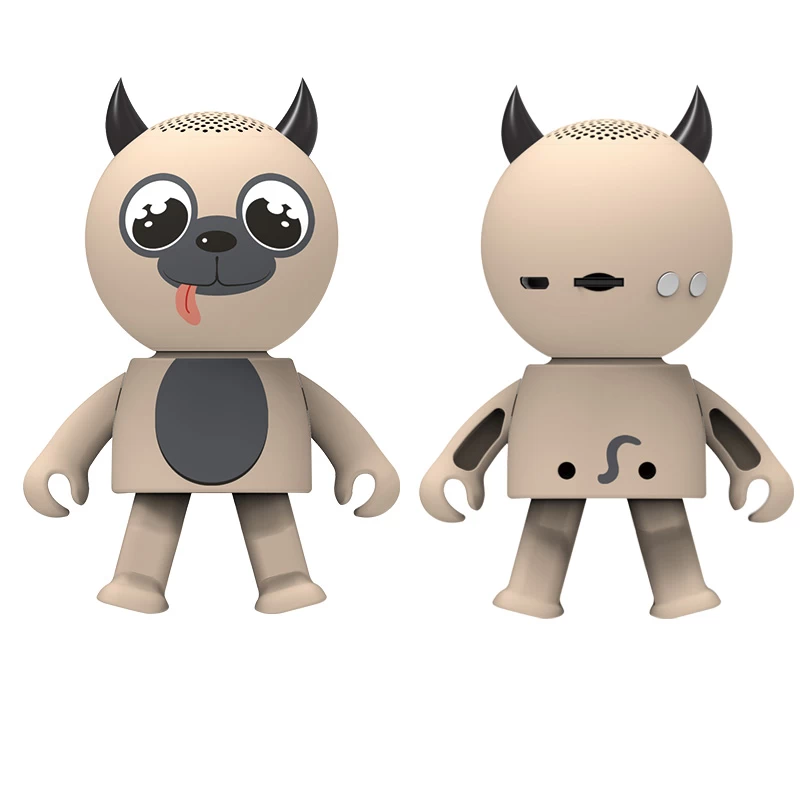 The battery life of this speaker is very long, it only takes 1 hour to charge, and it can work for 4 hours! No need to charge frequently, so you can enjoy the music and dog shows. Whether at home or in the office, you can enjoy your dog's dance for a long time and keep your mood happy.
Overall, this dog dancing stereo is a wonderful piece of art. Not only will it allow you to enjoy the music, but it will also allow you to see the wonderful performance of the dog dancing. Whether as a home decoration or office decoration, it can bring you joy and relaxation. Fast charging, long battery life, let you enjoy the music and dog dance. Don't hesitate to buy one, let the joy accompany you at any time!